Here you can find examples of projects and our properties for sale.
More properties you will find on our sites here:
NOVASOL – LOS BOLICHES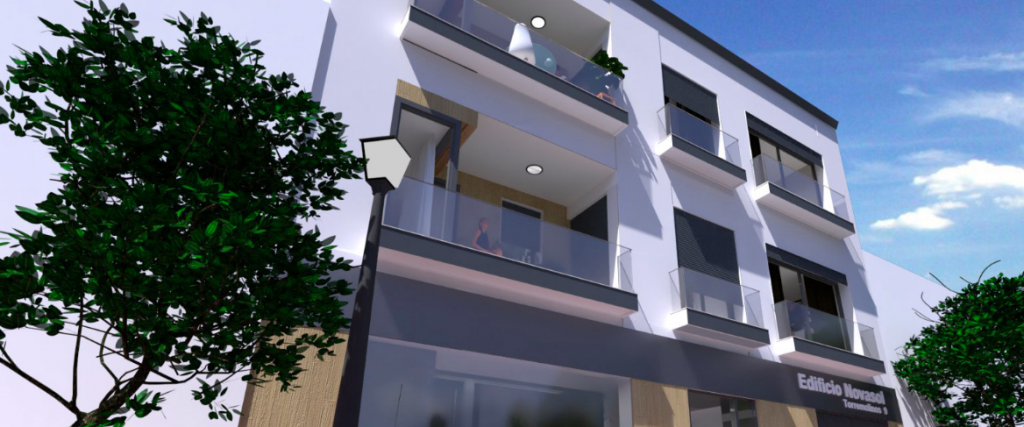 Ready in Q2 2021. Few apartments left. Ask!
---
EDIFICIO ESTRETCHA 32 – LAS CANADAS – Mijas (Fuengirola)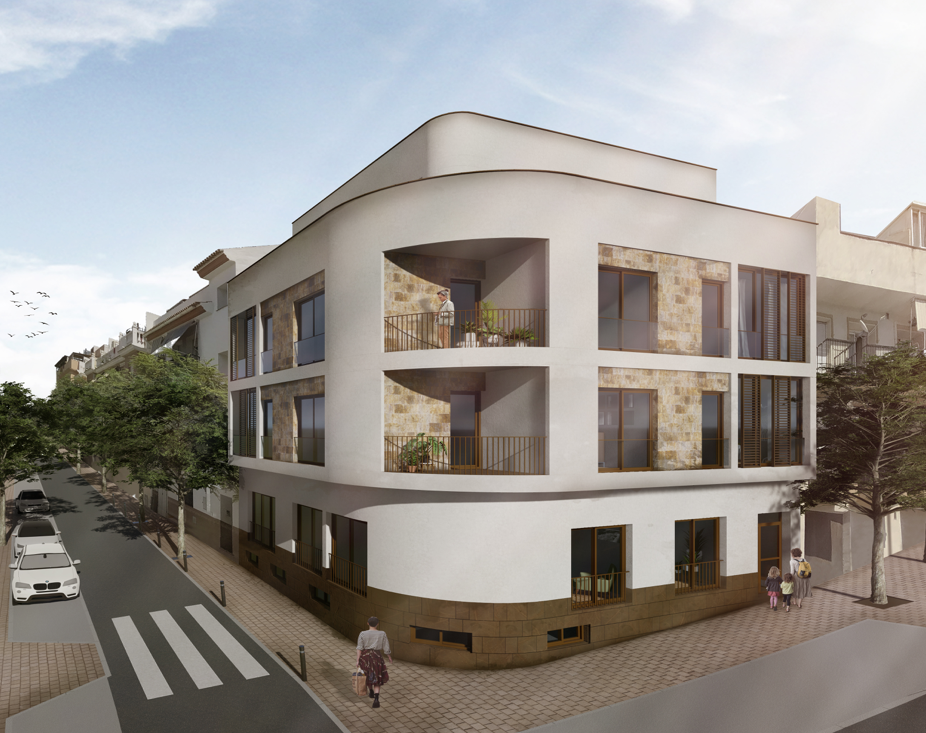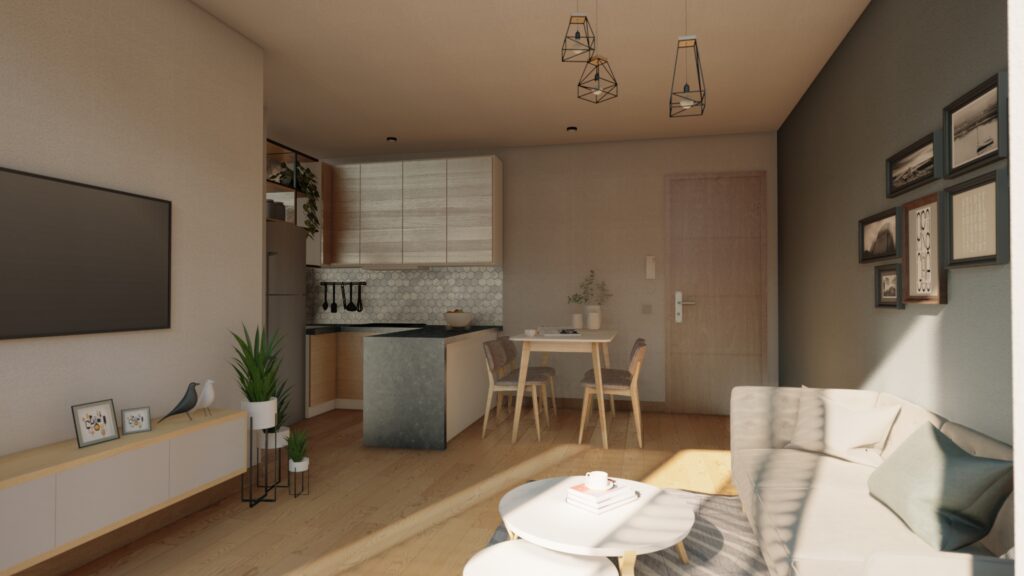 Prices starting from 118.000€
First Floor Apartment:
Bedrooms: 2
Bathrooms: 2
Size: 50.09 m2
Terrace: 14.03 m2
Total size: 64.12 m2
Reserving fee: 3.000€
Contract: 10%

Building licence: LO 101/18 R.E 2018025949
---
TORREBLANCA VIEWS NEW CONSTRUCTIONS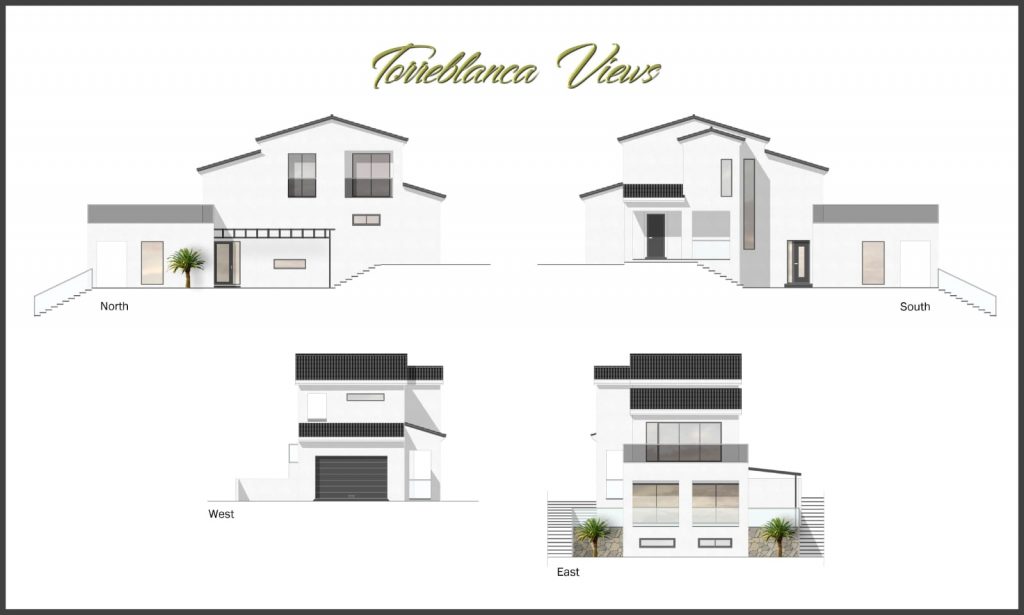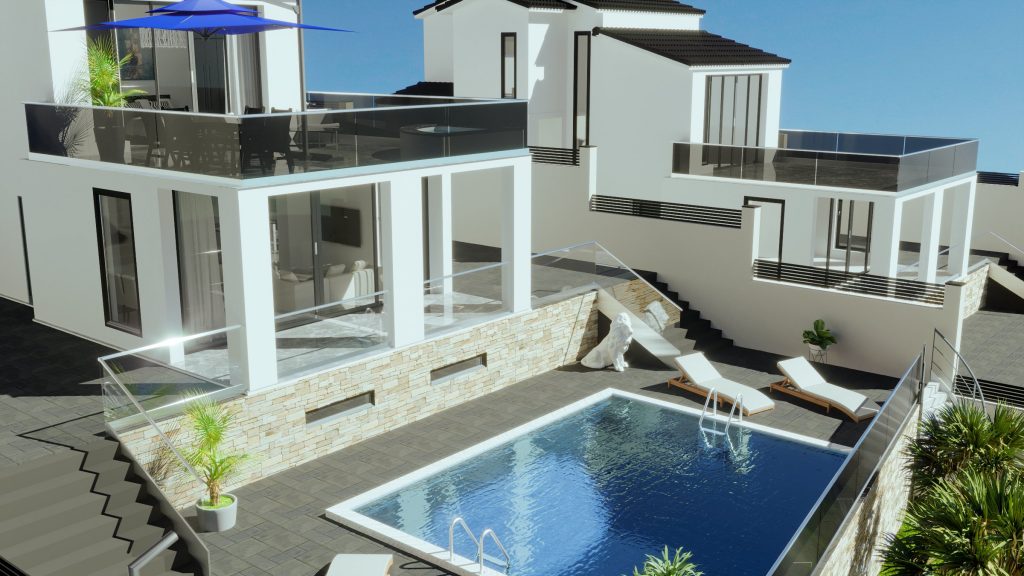 House A for sale 625.000€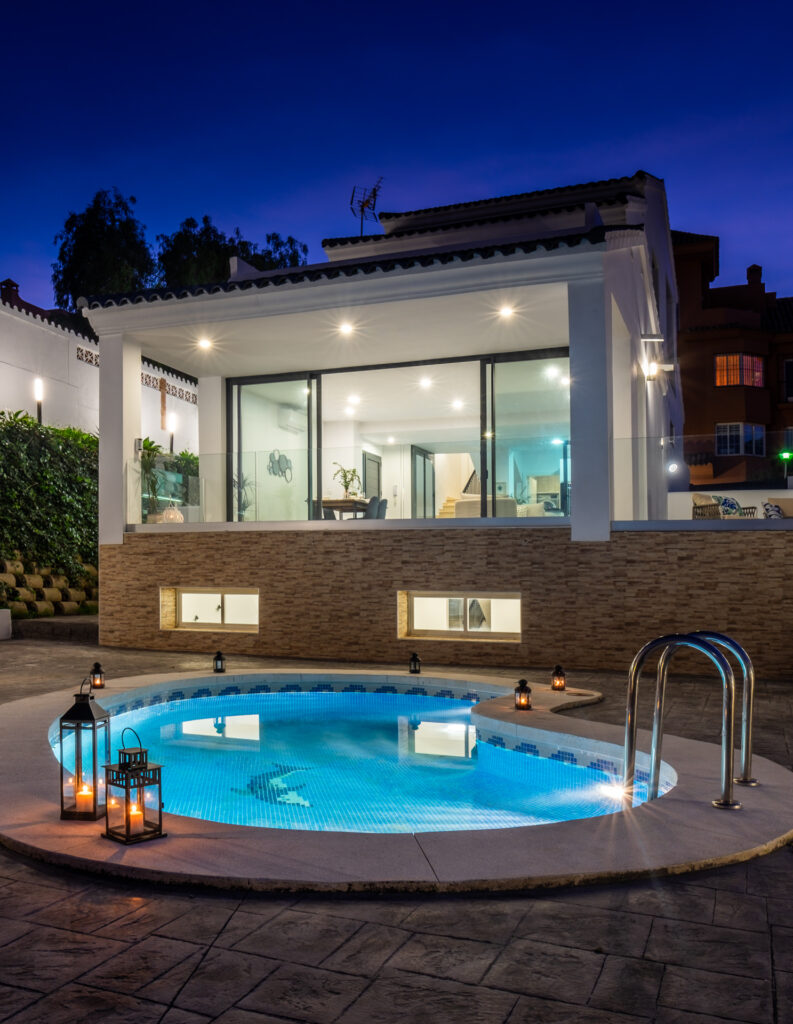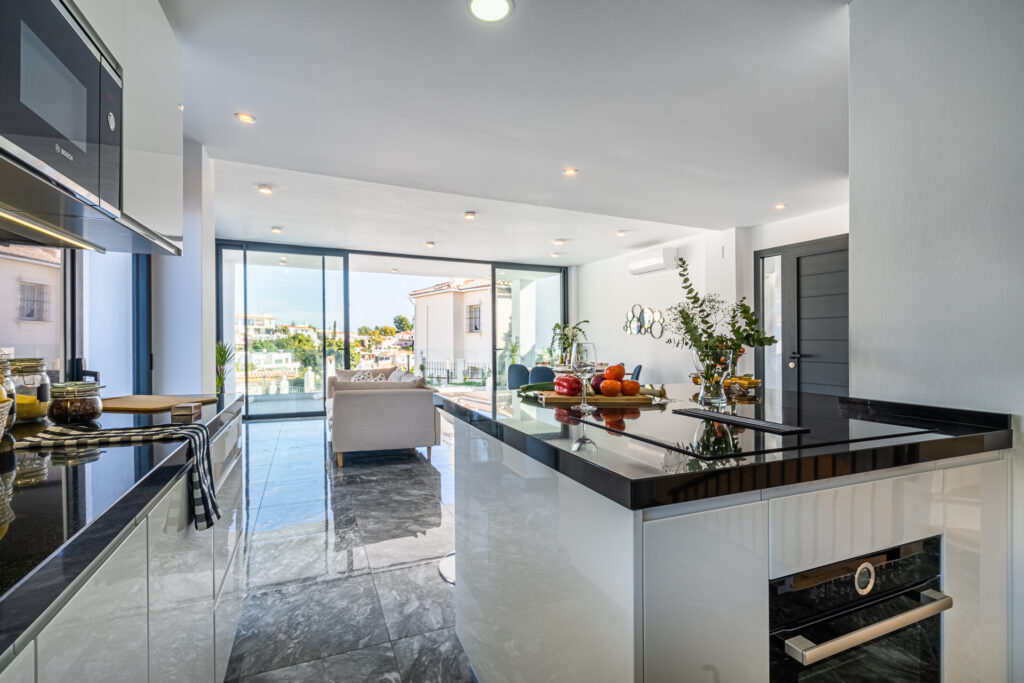 ---
Hydrogen CREO Home
Project at La Cala de Mijas
Plot area: 540 m2
Constructed area: 650 m2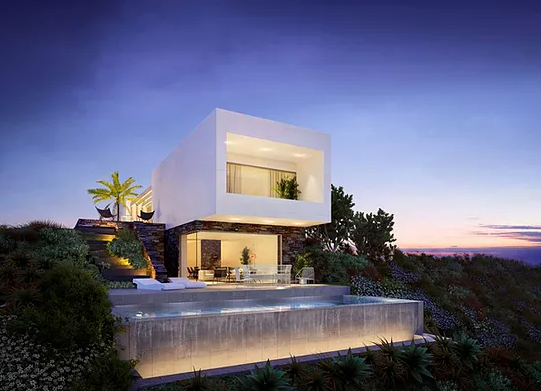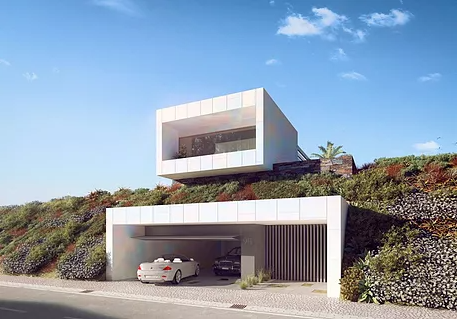 Zero Emission CREO house project with plans for sale. Ask price!
---
21 Townhouses in Torreblanca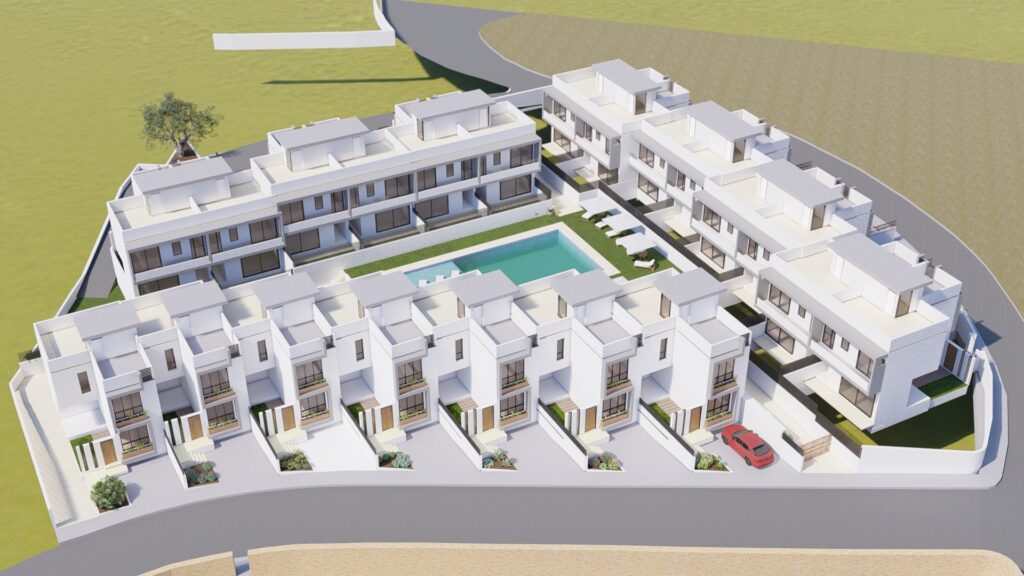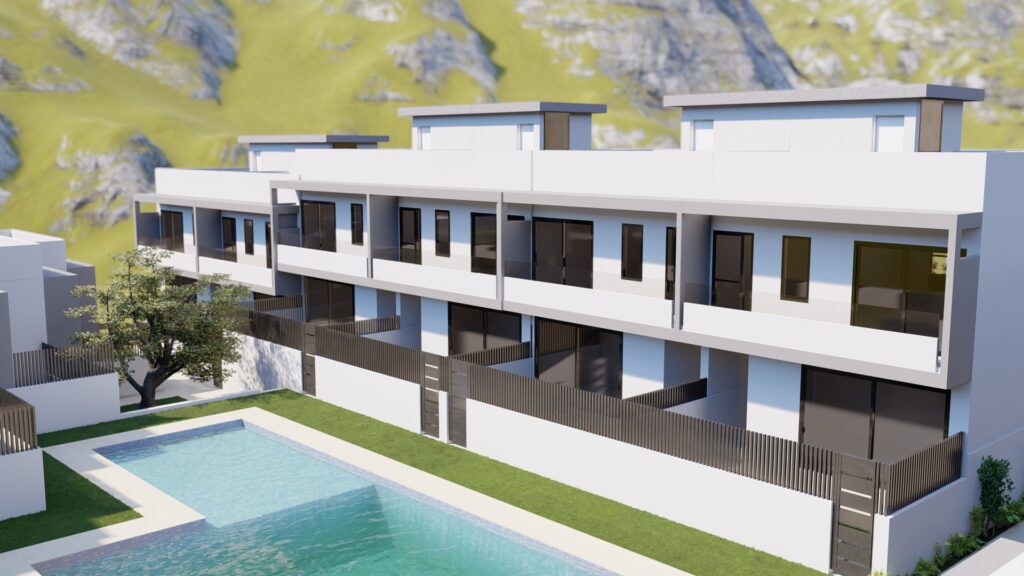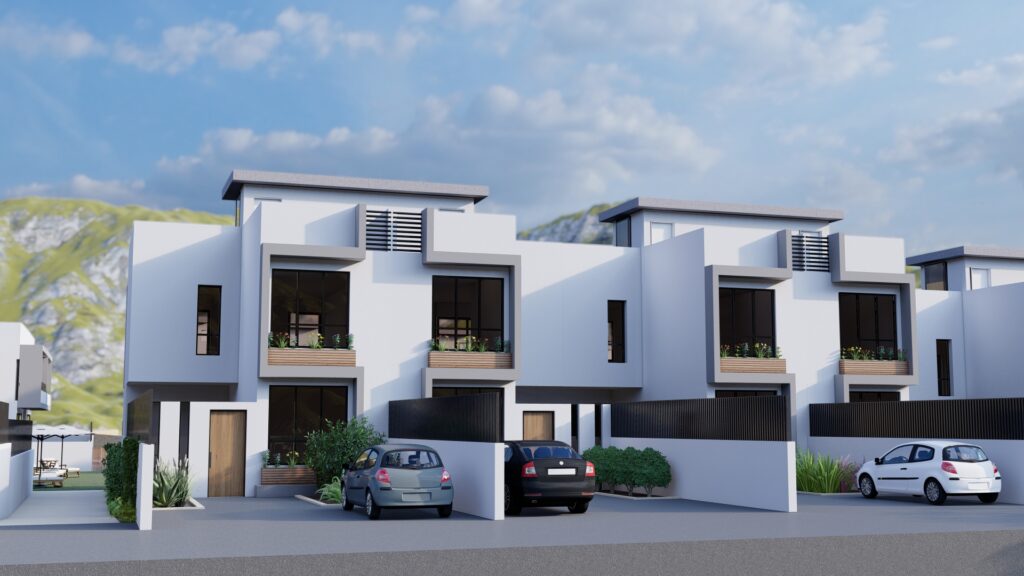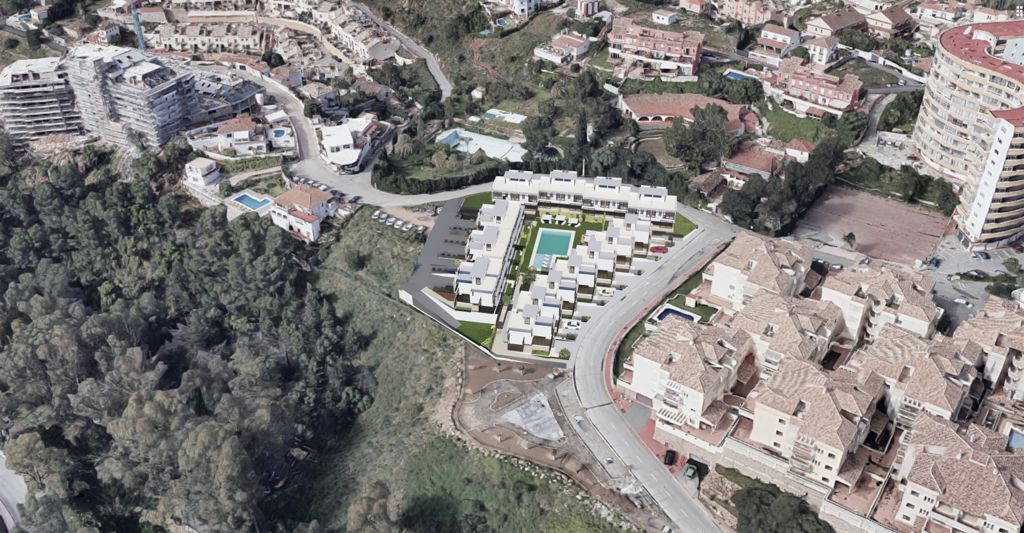 Project starting Q3 2021
| | | | | | |
| --- | --- | --- | --- | --- | --- |
| Nº Division | Bloque | Price m/2 | Market Value | Build m2 total | *Selling price off plan |
| 1 | I | 2,010.00 € | 310,000.00 € | 134,60 m2 | 270,546.00 € |
| 2 | I | 1,995.00 € | 299,000.00 € | 133,83 m2 | 266,990.85 € |
| 3 | I | 1,995.00 € | 299,000.00 € | 133,52 m2 | 266,372.40 € |
| 4 | I | 1,995.00 € | 298,500.00 € | 133,46 m2 | 266,252.70 € |
| 5 | I | 1,995.00 € | 298,500.00 € | 133,46 m2 | 266,252.70 € Sold |
| 6 | I | 1,995.00 € | 298,500.00 € | 133,46 m2 | 266,252.70 € |
| 7 | I | 2,010.00 € | 310,000.00 € | 135,59 m2 | 272,539.90 € |
| 8 | II | 2,012.00 € | 312,000.00 € | 133,82 m2 | 269,245.00 € |
| 9 | II | 2,010.00 € | 310,000.00 € | 133,04 m2 | 267,410.40 € |
| 10 | II | 2,014.00 € | 316,000.00 € | 132,78 m2 | 267,418.92 € |
| 11 | II | 2,010.00 € | 310,000.00 € | 132,74 m2 | 266,807.40 € |
| 12 | II | 2,012.00 € | 311,000.00 € | 132,48 m2 | 266,549.76 € |
| 13 | II | 2,012.00 € | 311,000.00 € | 132,58 m2 | 266,750.96 € |
| 14 | II | 2,012.00 € | 311,000.00 € | 132,84 m2 | 267,274.08 € |
| 15 | II | 2,014.00 € | 315,000.00 € | 133,82 m2 | 269,647.30 € |
| 16 | III | 2,150.00 € | 350,000.00 € | 133,58 m2 | 287,197.50 € |
| 17 | III | 2,120.00 € | 340,000.00 € | 132,14 m2 | 280,136.80 € |
| 18 | III | 2,120.00 € | 340,000.00 € | 132,14 m2 | 280,136.80 € |
| 19 | III | 2,120.00 € | 340,000.00 € | 132,14 m2 | 280,136.80 € |
| 20 | III | – | 390,000.00 € | 209,01 m2 | 330,000.00 € |
| 21 | III | – | 400,000.00 € | 210,69 m2 | 350,000.00 € |
*Reserving fee 6.00€
Reserve now: kimmo@besthouse.live
---